The Smart Home is a fantastic thing that can really be harnessed to make your life easier and save you money.


The problem is with so many devices that talk a completely different language from each other it can also get complicated quickly.

There are methods to avoid the complications, one being only buy into one Smart Home system.
This is great as you know each part will work together, often this means paying extortionate prices or buying into a system that is limited in its scope and available devices.

Another method is investing in a Smart Home Gateway such as Smart Things, Vera, Homeseer or Zipato, or an Open source version such as Hassio, Domoticz or OpenHab that are designed to pull multiple technologies together.

The above two sometimes still don't bring together all the things you want, or simply they are over complicated in their application.
This is where IFTTT comes in.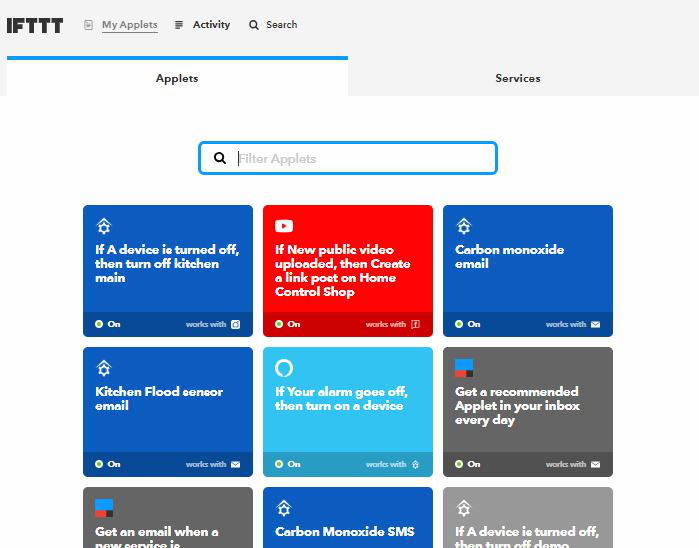 If This Then That!

IFTTT is a free service launched in 2010 with the following slogan: "Put the Internet to work for you".
It has changed a lot over time and is growing weekly.


With IFTTT, you can connect all your "services" together so that "This" can trigger "That" to happen.
You connect your "Services" such as your Smart Lighting App, your Amazon Alexa profile, your "Robot Vacuum" and even your Email account.


Once you have the "Services" linked to your account you can create recipes or "Applets" which are your Smart Routines.

You can use a huge array of Triggers from your attached "services" to trigger an action.

E.g.
IF "Homeseer light switch no 1" turns on
THEN turn on "Hue Light no 3"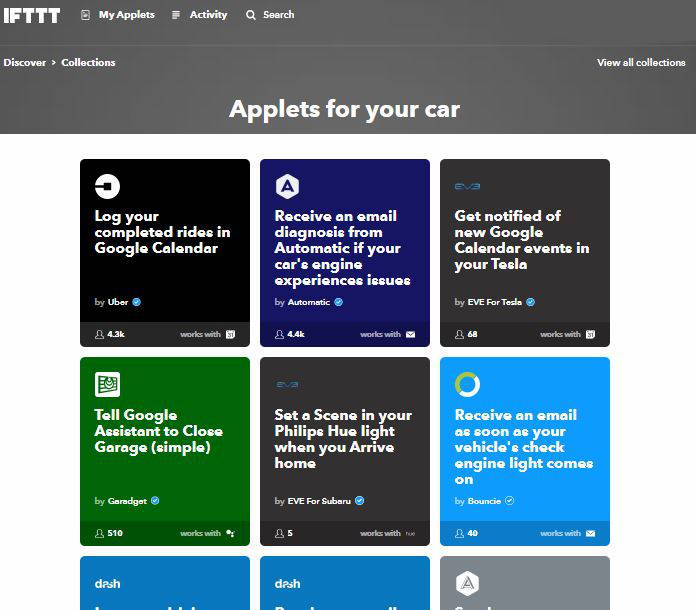 Sign up for an account on the IFTTT website.

It's a simple process that only requires an email, username, and password.
Once you join you can start creating straight away.
IFTTT is a secure and Free service.
They do not charge the user, only charging device manufacturers a licence fee for using the service.
The device manufacturers as a result can advertise IFTTT compatibility as a selling point.

As of early 2019 there are over 600 services and over 54 million user created "Applets"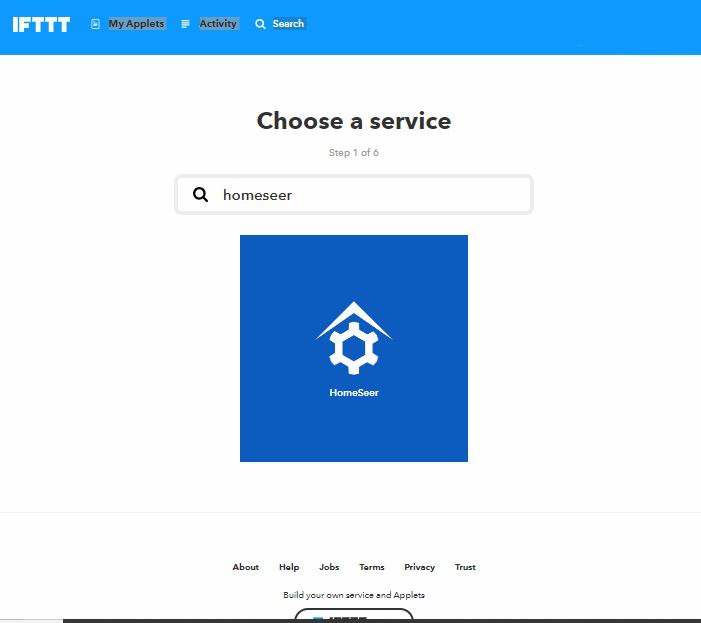 HOW DO YOU SETUP AN APPLET?
As on April 2019 there is not currently an official integration or straight forward integration between Homeseer and Smart Life.

Here's an example Applet to join the two;

1. Login to IFTTT's website.

2. Go to your username and select "My Applets"


3. On the right you will see "NEW APPLET"

4. You will be guided through from here to select you "This" and "That"

5. Select IF+ and you will be presented with a list of your Services, we select Homeseer and are then offered a list of possible action.
For Homeseer it is simply "a device has been turned on" or "a device has been turned off"

6. Select the action, and you will then get a list of all the possible devices, I chose my "Kitchen Side Lights" turning off.

7. Next you choose your "That". Again you get a list of the "Services" that have "That" actions available.
I select my Smart Life service, turn off, and then my Kitchen Lamp device which is an Ener-j Smart Bulb.

8. Once done, you'll be brought to a screen where you see the Applet and can turn it on and off.

9. It really is that simple.
Now whenever my Homeseer Device "Kitchen Side Lights" are turned off, whether its by timer, Voice or switch, IFTTT tells the Ener-j Smart Bulb to turn off also.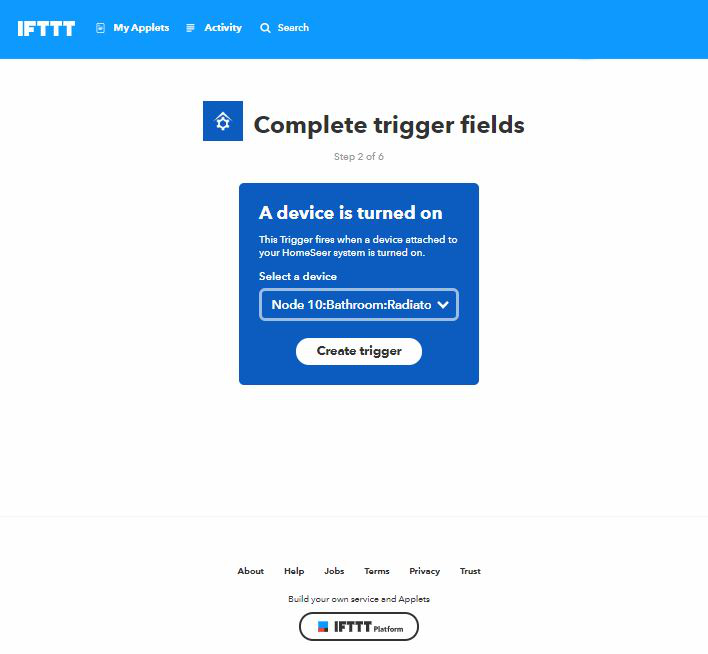 We've covered the basics of IFTTT to get you up and running, you should now be able to delve into its depths and use you imagination to create some interesting Applets.

There is IFTTT's help hub for more details on how the service works as well as handy tutorials.

Please keep in mind that IFTTT is a "Cloud Service" so it will be reliant on your internet connection and also IFTTT's servers.

During periods of maintenance IFTTT has been knows experience delays so do not rely in it for essential things such as Alarm and Fire detection systems.